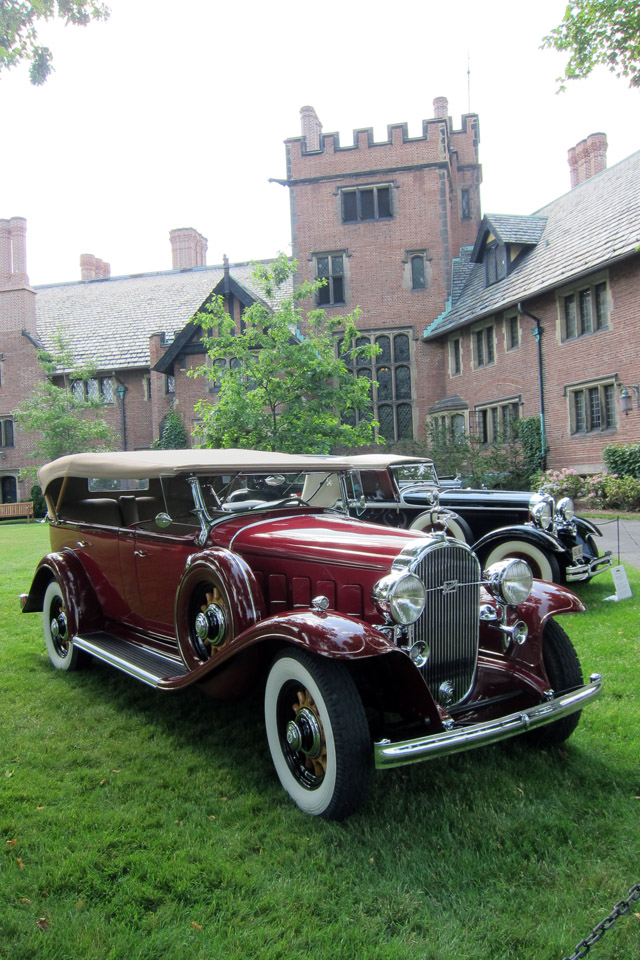 The annual Stan Hywet Father's Day car show has been a northeast Ohio tradition going back 60 years. Featuring the area's finest antique and classic cars, trucks, and special-interest autos, it has always been regarded as one of the best car events of the year. With classes ranging from early brass automobiles to late-model sports cars to CCCA Full Classics, there is something here for everyone. The show focuses on quality and typically attracts over 400 of Ohio's very best automobiles as well as over 7,000 spectators. It is presented on the lawns of elegant Stan Hywet Hall in Akron, providing the perfect backdrop for the "Inner Circle" which highlights different makes and models each year. This is an event that isn't to be missed by anyone with a love for great automobiles.
Registration for 2018 is open!
Our special feature is a British Invasion Class and our Inner Circle will be in front of the manor house with Full Classics from 1915-1919. 
Click Here to visit the registration site where you can see all the details. Register and securely pay online.
Click Here for a PDF that you can download and send in with payment by mail.
For participants who would like clarification on what we mean by the term "Full Classic" please click here to visit the Classic Car Club of America's list of approved Full Classics. The term 'classic' is used in so many different ways throughout the collector car hobby but for the purpose of our club and show registration, we are referring to this specific list.